English Language Courses in Singapore
English Studio has the ideal course for you!
Whether you are learning English for the first time, need some help with an upcoming exam, or simply want to improve your English conversation skills, then we have the ideal course for you. We offer a range of courses for all ages, including group courses and private tuition.  All our classes are taught by qualified, native English teachers.
So why not start learning English today?! Take a look at our courses below and if you have any queries then simply get in touch. We can't wait to meet you.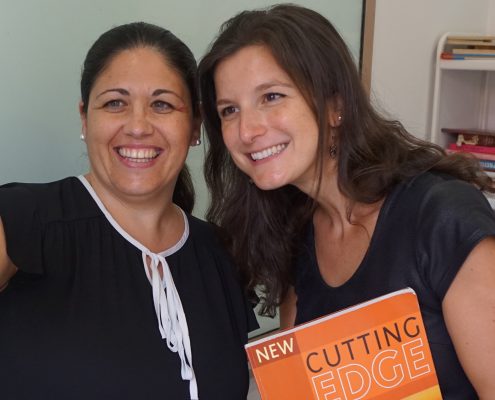 Available for adults and children. Learn English one-on-one, or with a small group of friends or colleagues. Classes are 100% tailored to meet your learning objectives and can be held at a time to suit you. These classes are great if you would like help preparing for an English exam or job interview, want to progress as quickly as possible, or are keen to improve your English skills with your own dedicated teacher.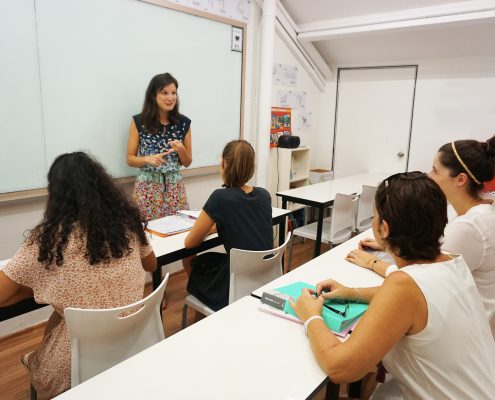 Learn English in small groups, with other like-minded students. Our courses range from beginner level to advanced and are taught through a variety of fun, interactive methods. We offer two types of group courses: Group Conversation Course and a General English Course (incorporating speaking, reading, writing and listening).
Our group classes are held throughout the day, in the evenings and at weekends, so you'll easily find a class to suit you. They are ideal if you are looking for an informal, fun way to learn English alongside other like-minded students and we currently offer two different types: English Conversation Course and a General English Course.  All our courses range from beginner level to advanced.
Our private classes can be easily arranged to slot into your busy schedule – although we do ask that you commit to the same time(s) every week.  Private classes are ideal if you have your own specific goals and would like a course that is completely personalised for you. They can also be arranged for more than one person – for example if you would like to learn with a friend or colleague.