Adult Group Classes
Make new friends and learn English together!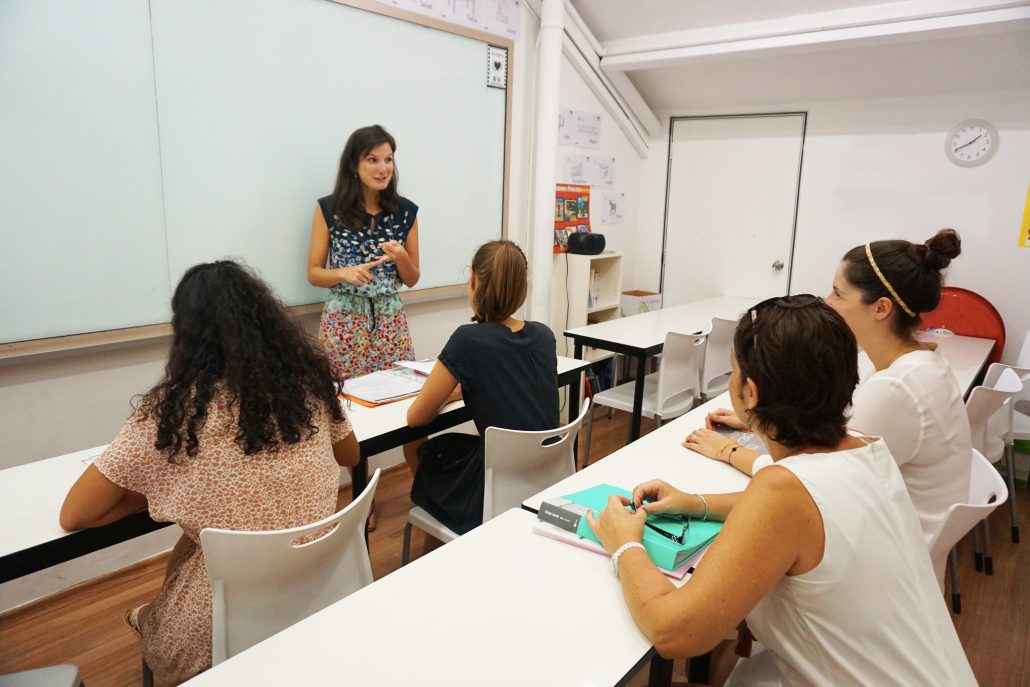 If you enjoy meeting new people and learning in a lively, social environment, then our
Adult Group Classes are perfect for you! You'll study alongside like-minded students in
small groups and share your learning experience.
We pride ourselves on all our courses being fun and interactive, as we use a range of different teaching methods in every class. You'll take part in role plays, fun group activities and have the opportunity to practice real life scenarios. All our courses are taught by qualified native English teachers and are held at a range of times throughout the week.
At English Studio, we offer two different types of group courses: Group Conversation Course and a General English Course.
Group Conversation Course
If you are keen to improve your English conversation skills, then this is the course for you!  You will learn new vocabulary, improve your pronunciation and grammar, and discuss useful everyday topics such as: home and daily life scenarios, holidays, family traditions, food and grocery shopping, jobs and careers, social media and more….
Courses are divided into Beginner Level, Intermediate and Advanced and are particularly useful for anyone who has just moved to Singapore, or doesn't feel confident speaking English.
To join this course at beginner level, you will need some basic knowledge of English.  However, don't worry if you haven't! You can start by joining one of our beginner level General English Courses (see below), or register for private tuition to learn the basics.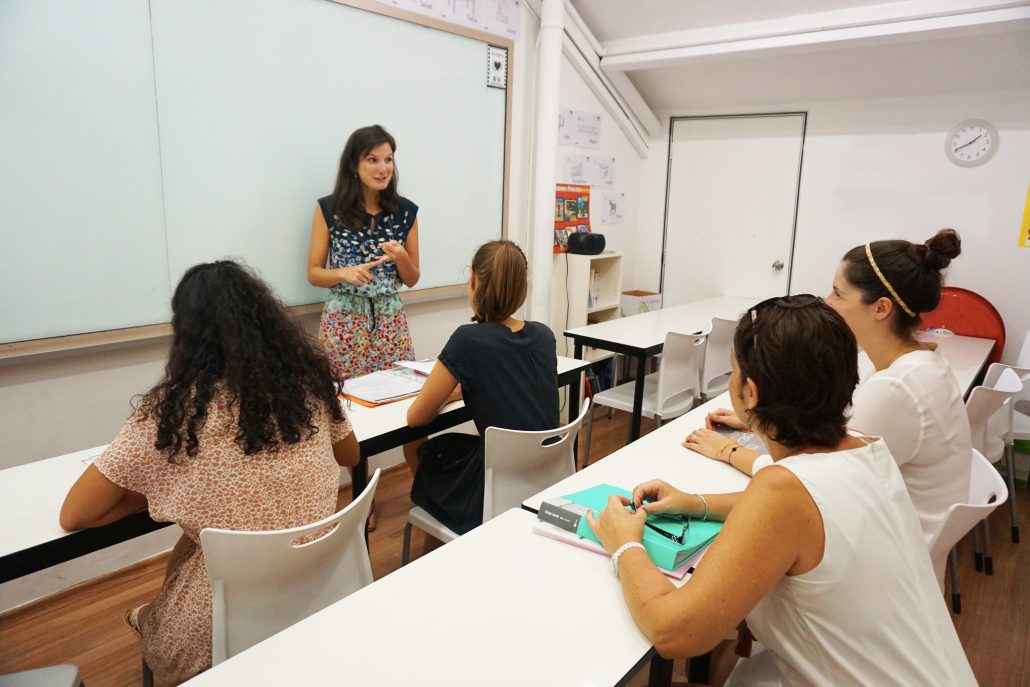 General English Course
As well as focusing on your English conversation skills, throughout this course we will also spend time developing your reading, writing and listening skills.  You'll take part in role plays, complete exercises from our recommended textbook, discuss movies and books with your fellow classmates and learn all about the English culture and traditions.
Our beginner level courses are perfect for those who have little or no knowledge of the English language, as we start from the very basics.  We also offer intermediate level and advanced courses, for those who are keen to develop their existing skills.
I didn't know the English culture is this rich! We discovered many songs and beautiful movies. Group classes are great. It's easy, active and lively. We make quick progress.
The small class is very efficient. The teacher gives each of us enough attention. The classes are luminous and spacious. Spanish Studio's team is very friendly. It feel like coming home a bit after a long day of work!